News
Service Sector Urged: Comply With Labor Laws
September 23, 2019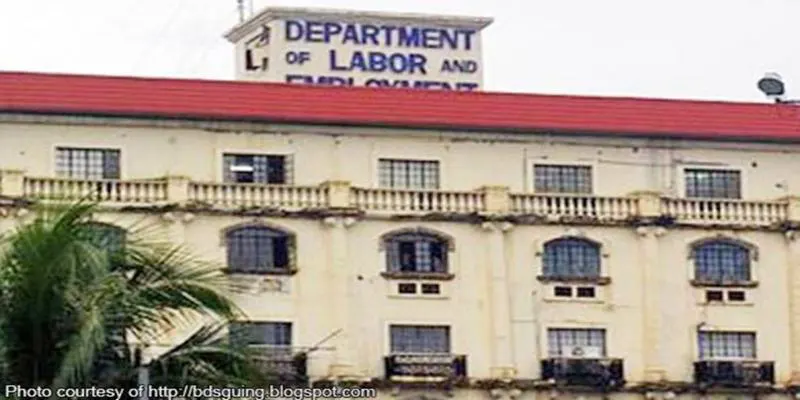 The DOLE headquarters in Intramuros, Manila. Labor Secretary Bello hailed the country's service contractors for achieving long lasting industrial peace and a harmonious working environment.
In a bid to eradicate illegal contractualization practices in the country, the Department of Labor and Employment (DoLE) on Sunday urged service contractors to uphold the rights and welfare of their employees and stay compliant with general labor laws and standards.
During the 9th National Conference set by the Philippine Association of Legitimate Service Contractors (PALSCON) Inc., Labor Secretary Silvestre Bello lauded PALSCON's commitment to help the government provide decent employment opportunities to Filipino workers should be honored.
Bello also stressed the importance of adapting into a world that is radically changing due to the emergence of new technologies.
"The world is indeed changing and we all have to adapt to consequences. The service sector, for example, is going through revolutionary change, which dramatically affects the way we live and work," Bello said.
The labor secretary also disclosed that the government is launching new services that will cater to the needs of the Filipino people, likewise, "to meet the needs that we did not even know we had."
The role of the service contractors was recognized by Secretary Bello, for achieving long lasting industrial peace and a harmonious working environment which translates into economic growth, national productivity and global competitiveness.
Meanwhile, PALSCON president Rhoda Caliwara vowed to provide continuous support to the government's bid for compliance on general labor standards and occupational safety and health standards despite various challenges and the emergence of the 4th industrial revolution.
"We have seen many challenges, but we still stand to uphold the rights and welfare of the workers and at the same time balance the interest of the service contractors," Caliwara said.
"The government has demanded compliance, and PALSCON did more. It policed its ranks. We try to find harmony in the industry and long to legitimize the service contracting industry," she added.
Share this on