News
Go Negosyo 3M on Wheels at SM City Valenzuela on July 1, 2023
July 12, 2023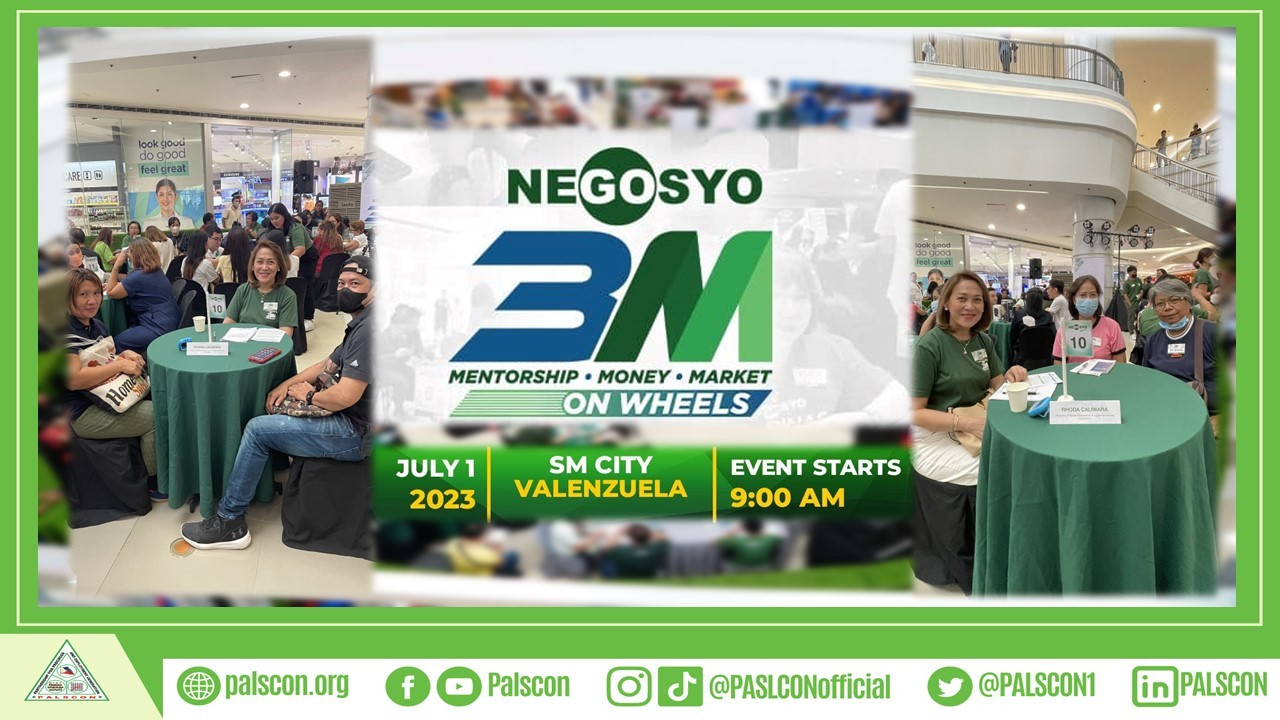 What an incredible day of knowledge, inspiration, and growth at GO Negosyo's amazing event, held on July 1, 2023, at SM City Valenzuela. We were honored to be a part of this transformative experience, where aspiring entrepreneurs and business enthusiasts gathered to learn and thrive.
Our very own Ms. Rhoda Castro-Caliwara, PALSCON National President and Ms. Sarah Deloraya-Mateo, PALSCON Past President, grace the occasion with their presence. Their inspiring words and invaluable insights left an indelible mark on all attendees.
A heartfelt thank you goes to GO Negosyo for inviting us to be part of this extraordinary initiative and for their continuous support in helping Valenzuelanos unlock the secrets of starting and growing successful businesses.
#3MOnWheels #GONegosyo #PALSCON
Visit our website: www.palscon.org
Follow our social media:
Facebook: https://www.facebook.com/palscon.ph/
Instagram: https://www.instagram.com/pa_lsconnational/
Share this on