News
DOLE Partners With PALSCON In Bringing Job Opportunities
March 09, 2019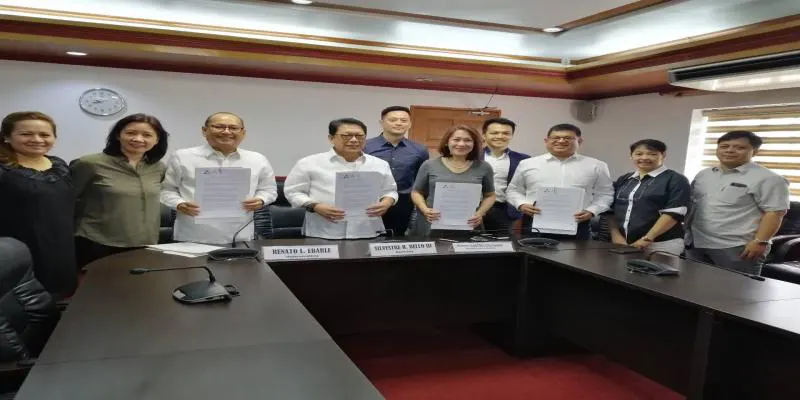 The labor department has partnered with the Philippine Association of Local Service Contractors, Inc. (PALSCON) in bringing decent employment opportunities to Filipino jobseekers, as well as in facilitating employers' search for qualified manpower.
Labor Secretary Silvestre Bello III said the partnership focused on reaching more jobseekers nationwide and expanding access to labor market information, to further support DOLE's mandate of improving the local labor and employment situation in the country.
"Aside from generating job opportunities and collectively employing workers in a manner prescribed by labor laws, I commend the organization's share and initiative in pushing for domestic growth by helping us in bringing job opportunities to the Filipinos," Bello said.
Under the Memorandum of Understanding (MOU), signed by Bello and PALSCON National President Rhoda Castro-Caliwara, a nationwide PALSCON Job Fair caravan will be launched with the tag line: "Job ko 'to: Secure ako dito dahil may trabaho for Every Juan".
The job fair caravan will include training and human resource development activities, create training modules and information campaigns relative to the workers' welfare, enhancement and growth during the implementation of the program.
On the other hand, DOLE Regional and Field Offices shall provide technical support, guidance, and direction to PALSCON in the conduct of the latter's Job Fair Caravan, as well as monitor the implementation of the program. Also, Bureau of Local Employment will provide PALSCON the access to data and information of public nature relative to the government's programs and activities for the generation and promotion of employment in the country.
Source: http://www.ugnayan.com/ph/gov/DOLE/ArticleView/41N8
Share this on