News
PALSCON's 390th General Membership Meeting via Zoom
February 04, 2022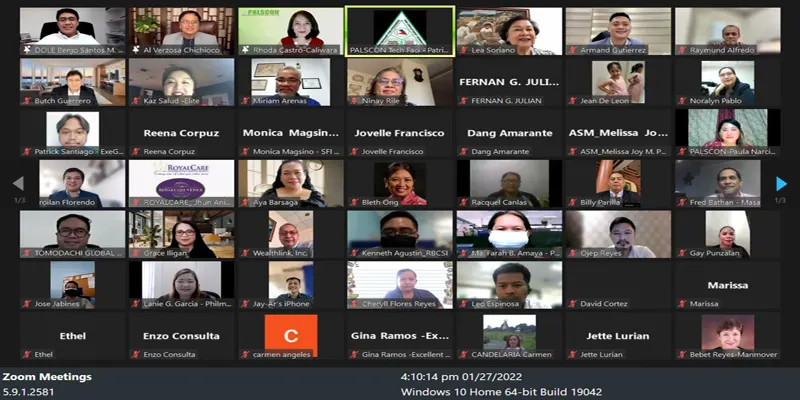 SG Reports
PALSCON's 390th General Membership Meeting via Zoom, January 27, 2022
PALSCON's 390th General Membership Meeting was held last January 27, 2020 via Zoom with the following speakers: Fr. Nicanor Austriaco , OP , Scientist and Theologian ,DOLE Undersecretary Atty. Benjo Santos-Benavidez for Labor Relations, Social Protection and Policy Support Cluster and Department of Health Undersecretary and Spokesperson Rosario S. Vergeire.
Fr. Nic talked about "The Beginning of the End of Pandemic" and was optimistic that our health crises may end soon.
Usec. Benjo talked about Labor Advisory 01-2022 on Isolation and Quarantine Leaves of Employees in the private sector and emphasized that labor advisories are just guidelines and clarifications.
Usec. Vergeire reiterated the safety and health protocols for this Omicron Virus.
These 3 powerhouse speakers definitely guided our members to address the issues of health and benefits of their workers.
Share this on