News
PALSCON TRAINING ACADEMY: Introduction to MBA
September 28, 2022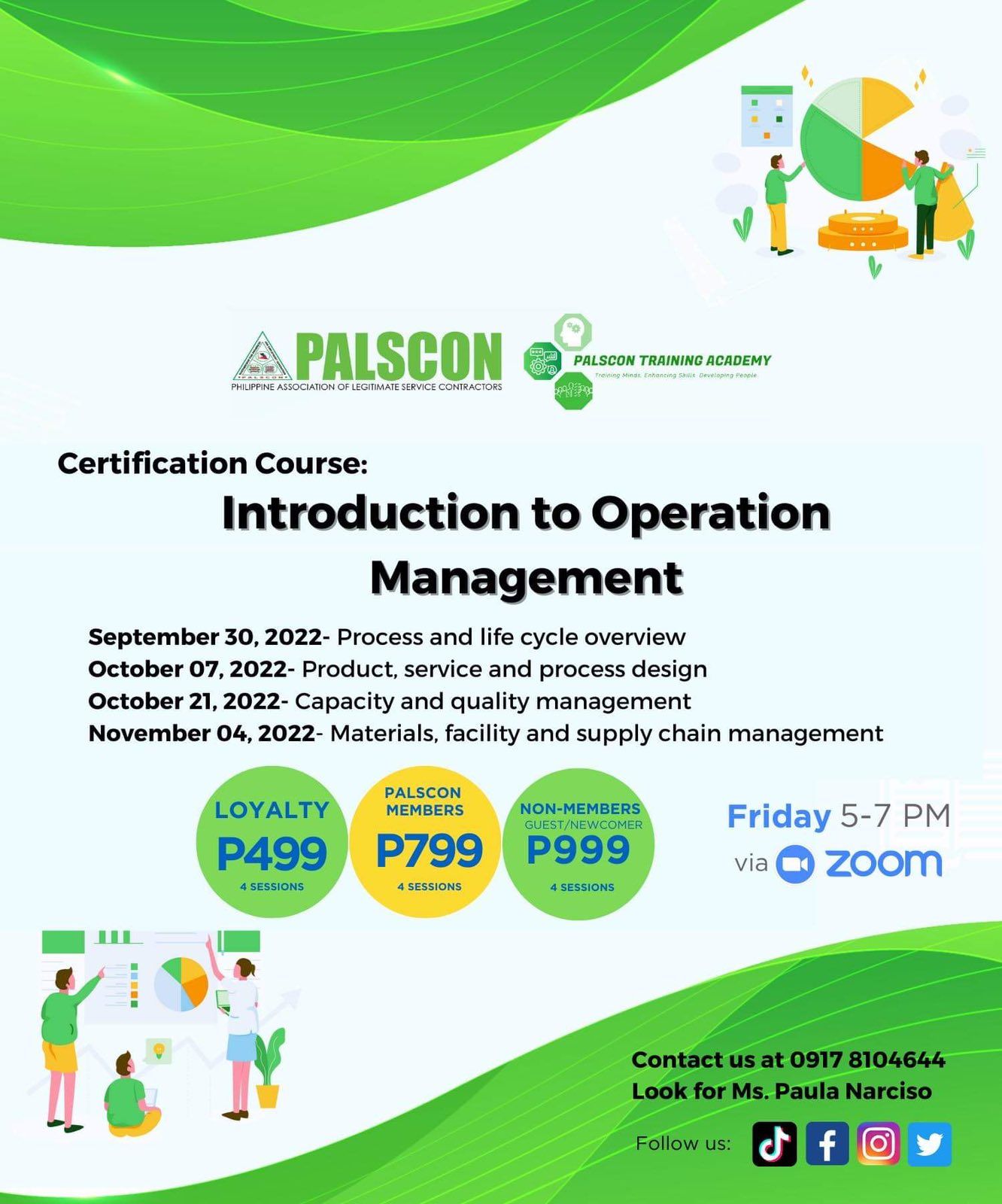 We are inviting you to our PALSCON TRAINING ACADEMY: Introduction to MBA.
This is a Virtual Classroom
To Register, please fill in this google form: https://docs.google.com/forms/d/e/1FAIpQLSd1ZieYwYxt1jYdbZtBeD8MYqOWmX2qyjYQU6oWd9074FOqvQ/viewform?pli=1
For Payment,
Please deposit your payment at BDO Savings Account No. 2180100449
Account Name: Philippine Association of Legitimate Service Contractors, Inc.
Kindly email proof of payment at billing.palscon@gmail.com and palscon.secretariat@gmail.com for the issuance of an Official receipt.
Viber Group
All participants are encouraged to create an account on Viber.
A Viber group chat will be created before the training begins to allow the organizers to contact and coordinate with the participants easily.
For Inquiries and registration
Please call or Viber our Secretariat :
0927-5818680, 0998-3243719, 09178104644
Telephone No : +632-8-4261187
Look for Ms. Paula Narciso, Ms. Bia Ocampo or Mr. Nelson Tolentino
Share this on