News
Baldoz Praises Group's Intensified Labor Law Compliance
April 25, 2015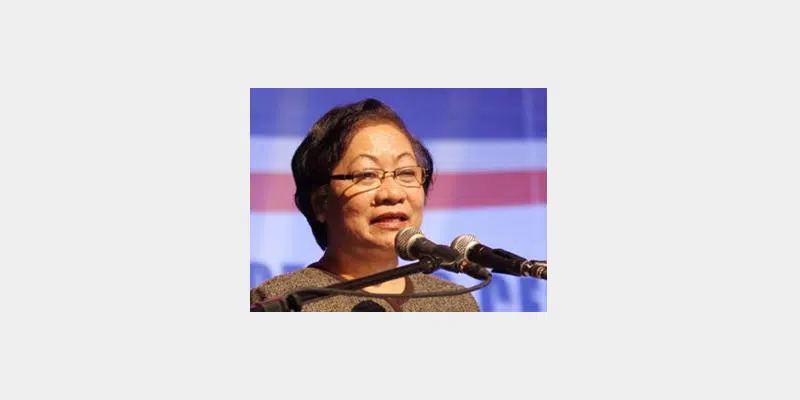 Labor Secretary Rosalina Baldoz is delighted to know that labor law compliance in the Philippines is on the upswing.
Speaking on Friday before the 5th Philippine Association of Local Service Contractors Inc. (Palscon) national conference at the Manila Hotel, Baldoz pointed out the high marks the Philippines is getting with regards to providing decent jobs for its citizens.
Advertisement
Baldoz said with the help of Palscon, which is led by its president Sarah Deloraya, the minimum wage compliance in the labor sector has increased over the past few years together with employees' benefits and good working condition.
Deloraya, in her speech, said due to hard work and perseverance, she was able to remedy the tarnished image among the line of subcontractors due to rampant malpractice of fly-by-night subcontractors.
She added the belief of critics that Palscon members protect the so-called "5-5-5" work arrangement or "endo (end of contract)" practices of employers has been proven false.
(Under the 5-5-5 scheme, an "endo" worker is hired and fired every five months so that employers will not make them permanent employees to avoid paying them benefits.)
In fact, Deloraya said they make sure their workers are protected like regular employees.
"I am proud, and I hope you are also proud, that we have become a major contributor to employment growth, and thus, to nation-building," said Deloraya to Palscon members.
Baldoz said the Department of Labor and Employment (Dole) hopes that Palscon will advocate voluntary compliance with labor laws by engaging its 200 member-companies and their principals "consistent with the principle to do industry self-policing."
Read more: https://business.inquirer.net/190833/baldoz-praises-groups-intensified-labor-law-compliance#ixzz5hfCdgOO5
Follow us: @inquirerdotnet on Twitter inquirerdotnet on Facebook
Share this on