News
376th General Membership Meeting July 24 2020
July 24, 2020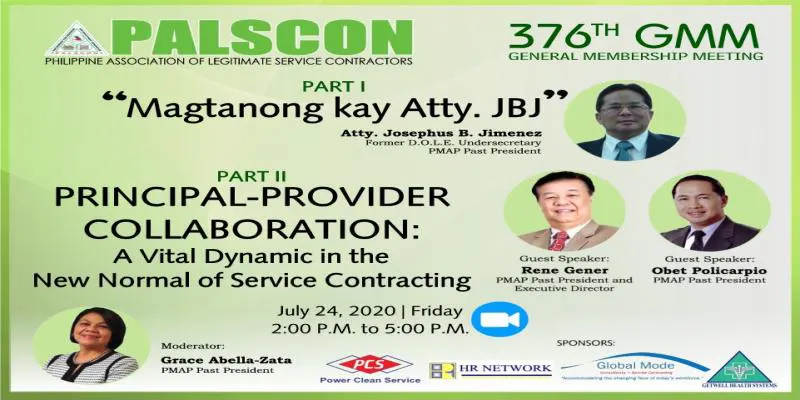 Part 1: "Magtanong kay Atty JBJ"
Ask the Legal Expert your questions about your business and industry.
Register and pay now and email your questions to palscon.secretariat@gmail.com
All questions will be forwarded to Atty JBJ and shall be answered and explained to you in his "Magtanong Kay Atty JBJ portion.
No questions will be entertained on the floor due to time constraints.
Part 2: "Principal-Provider Collaboration: A Vital Dynamic in New Normal Service Contracting."
Our top-notch HR practitioners from PMAP will give their insights on the possible collaboration of principals/clients and service providers during this time of crisis.
Share this on